Palermo-Montecarlo – 21-26 August 2021
Saturday 21st August 2021. A 54-strong fleet had a good start at 12 noon today 21st August for the 16th Palermo-Montecarlo, a 480 nautical mile offshore race from Gulf of Mondello in Sicily to Monaco. Faced with an international fleet, two teams are representing Yacht Club de Monaco: Eupraxia, skippered by Neil Cheston and Arca SGR, a 30m racing machine led by Guido Miani associated with Furio Benussi. Sailing alongside his son Daniel, Guido's sights are set on a fourth title having won this challenging race in 2007 and 2008 in corrected time and taking line honours in elapsed time in 2013. It follows his line honours victory in the 68th Rolex Giraglia in June. Also participating are the Kito de Pavant / Gwen Gbick pair on the Class40 HBF – Reforest'Action, in this their last official competition before the season's big meeting, the Transat Jacques Vabre.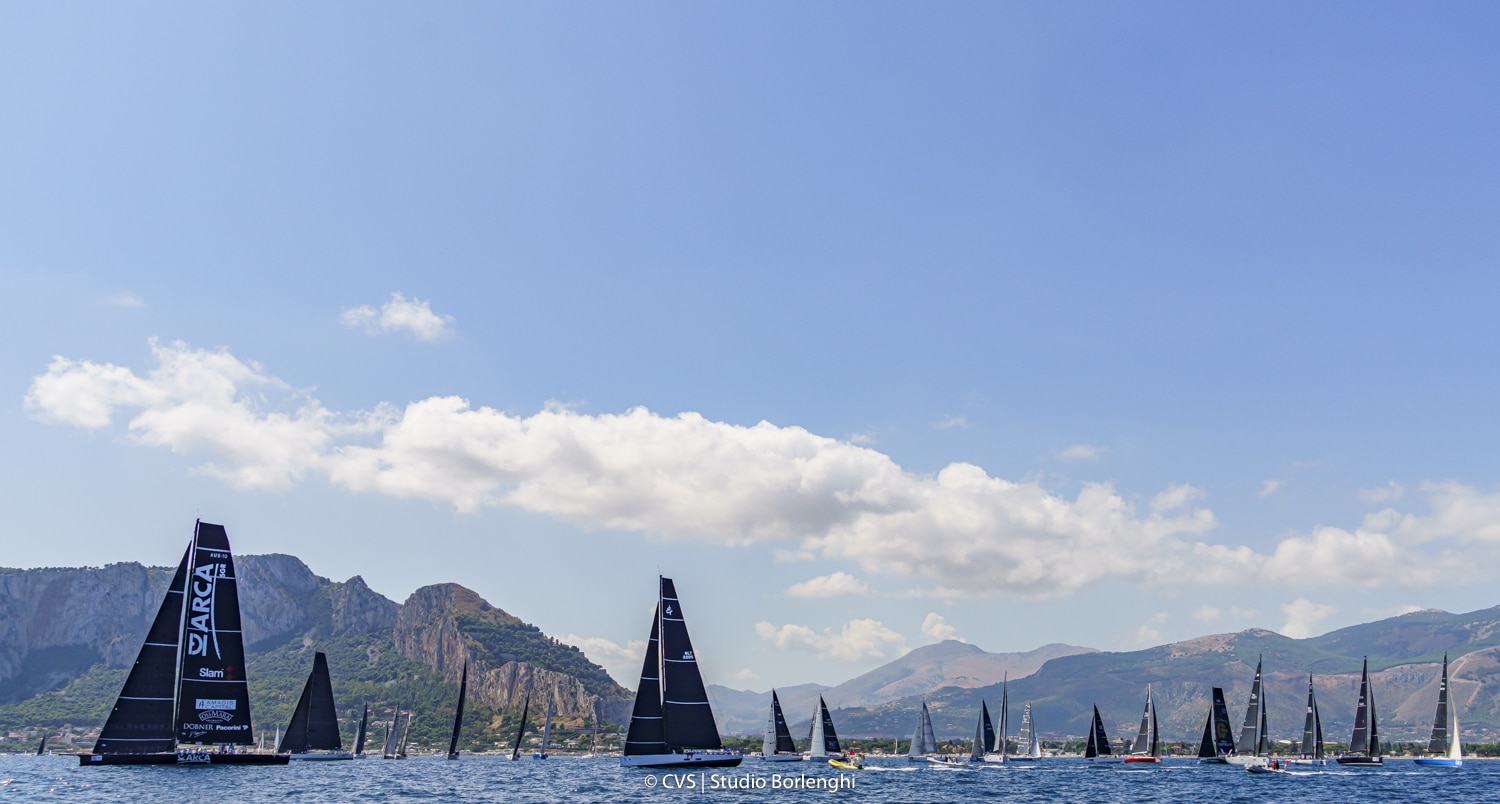 "We are delighted to have such a fantastic turnout, especially in this period which is so complicated for everyone," says Circolo della Vela Sicilia President, Agostino Randazzo, "there is such a strong desire to sail and this race more than any other regatta is a real challenge, where tradition meets progress thanks to the latest generation boats taking part."
Covid related health measures are being strictly applied with all crews having to undergo tests before the start and again at the finish in Monaco.  
Weather dictates tactics
For at least 48 hours, contestants have to negotiate a light 5-6 knot north-westerly on the Tyrrhenian Sea ascent. Weather conditions now require a first key tactical decision, whether to go in search of breezes off the Italian peninsular, so further away from Sardinian shores, even though it means covering more ground.
From Monday, conditions change as the Venturi effect kicks in, generated by the Strait of Bonifacio where wind is forced to accelerate as it squeezes through this giant bottleneck between France and Italy. Born by a 20-knot flow from the west, it will suck leaders to Corsica's west coast where timing will be key to then benefiting from the Mistral which will ease from Tuesday on. An easterly then takes over from Wednesday as they approach the Monegasque coast. Little downwind speed and difficult conditions will prevail for those trying to beat the course record held since 2015 by the 100-ft Maxi Esimit Europa 2 of 47 hours 46 minutes 48 seconds. But there is everything to play for on this course where complex conditions meteorology-wise will give many an opportunity to regain lost ground in the second half of the race.
Eyes peeled
In a collaboration with the Monaco Oceanographic Institute, competitors are invited to log their marine life observations during the race and report back on a dedicated App. Data collected will be sent to institutions such as RTMMF (French Mediterranean Turtle Network), Pelagos Sanctuary, ACCOBAMS and Miraceti (cetacean knowledge and observation). The most active and committed crew will win a pivate tour of the Oceanographic Museum on Friday 27th August, and get to go behind-the-scenes of the aquarium.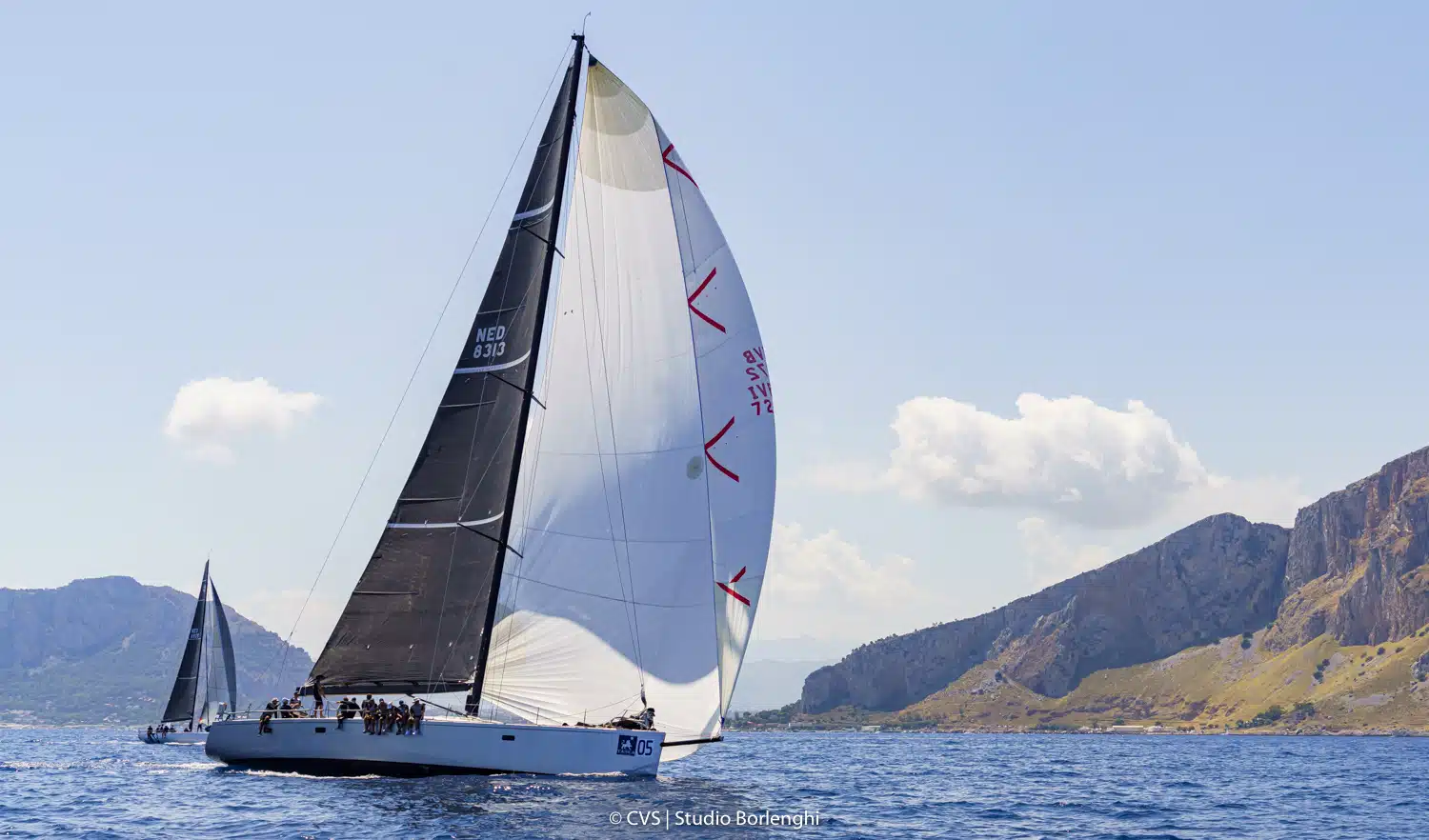 A major event
Organised by Circolo della Vela Sicilia, in partnership with Yacht Club de Monaco and Yacht Club Costa Smeralda, the race has earned its place on the calendar since its launch in 2005. It is a stage in the Italian Offshore Championship organised by the Italian Sailing Federation and a stage in the International Maxi Association's Mediterranean Maxi Offshore Challenge. The first to cross the line in elapsed time receives the Giuseppe Tasca d'Almerita Trophy, and the winner in corrected time the Angelo Randazzo Trophy.
 Rendezvous Thursday 26th August to find out who succeeds the 82-foot Maxi Vera which took line honours in the 15th edition and Primavista Laura, a 52-ft Felci Ice winner in corrected time.