Monaco Ocean Week (20-25 March 2022)

Monday 21st March – The Principality of Monaco is all set to host the 5th Monaco Ocean Week, 20-25 March 2022, an initiative driven by the Prince Albert II of Monaco Foundation alongside the Monaco Oceanographic Institute, the Monaco Scientific Centre (CSM) and Yacht Club de Monaco.
As it does every year, Yacht Club de Monaco is responsible for the yachting aspect on the Thursday, 24th March, with a full day dedicated to this important industry's role.
"The sector is in the process of changing in the face of environmental issues; indeed the industry is actively evolving in response to the resulting constraints. All professionals involved in the sector are mobilised to propose concrete actions that make a difference and to speak as one voice," says Bernard d'Alessandri, YCM General Secretary and President of the Cluster Yachting Monaco.
A full programme of meetings on Thursday 24th March is open to all (by prior registration), with a strong emphasis on innovation.
9.00am-3.45pm:              11th La Belle Classe Superyachts Environmental Symposium
9.45am-10.00am:            Presentation on 2nd Monaco Smart & Sustainable Marina Rendezvous
11.00am:                          Presentation on the Phase II road map of Monaco Capital of Yachting attended by YCM President HSH Prince Albert II
4.00pm-5.50pm:              Monaco Energy Boat Challenge meetings
6.00pm:                            WISAMO – Innovation harnessing wind – talk by Michel Desjoyeaux
7.30pm:                            La Belle Classe Superyachts YCM Explorer Awards
11th La Belle Classe Superyachts Environmental Symposium: a long-term commitment
A fixture in the diaries of owners and their captains, this year's symposium entitled Yachting with sense helps them keep up to date with developments and brings together all those involved in the sector to discuss the way forward in exchanges led by guest speakers invited to share their analyses and experiences.
A first roundtable (9.00am-11.00am) will focus on the Antarctic, followed by an afternoon session (2.00pm-3.45pm), entitled 'Superyacht Crowdsourced Data Collection' for scientific purposes.
Presentation of 2nd Monaco Smart & Sustainable Marina rendezvous

Exploiting the latest technology to broadcast live on its brand new yachting-dedicated Web TV platform https://webtv.monacocapitalyachting.com), the 2nd Monaco Smart & Sustainable Marina Rendezvous is being presented by:
Jose Marco Casellini, CEO of M3 (Monaco Marina Management), the event organiser, alongside Edoardo Cejuela, International Business Development Director, and Géraldine Gustin, CEO of Blumorpho.
And will be attended by key Monegasque figures including:
Frédéric Genta, Country Chief Digital Officer in charge of the Digital Transition in Monaco, Olivier Wenden, Prince Albert II Foundation Vice-President and CEO, and Bernard d'Alessandri, President of Cluster Yachting Monaco and YCM General Secretary.
Also present will be Greencity Organisation, Terroïko and H2X-Ecosystems, winners of the Monaco Smart & Sustainable Marina Awards received last September from M3 at the first Monaco Smart & Sustainable Marina Rendezvous, who have the privilege of presenting their winning projects to this audience. A Jury member last year, Sylvain Makaya, Partner at Eurazeo which recently launched a Sustainable Maritime Infrastructure Fund, will also be there to spell out the challenges for virtuous marinas.
After a highly successful first edition, Monaco Smart & Sustainable Marina Rendezvous is all set to unite 250 key players on 25-26 September 2022, the goal being to provide a collective response to climate change challenges and drive responsible innovation towards the design and management of greener marinas.
Monaco Energy Boat Challenge Meetings: a responsible vision
A platform of communication and exchange, YCM continues with the 9th Monaco Energy Boat Challenge (next one: 5-9 July 2022) on the theme: Obligations & Incentives towards a Zero Emission Goal.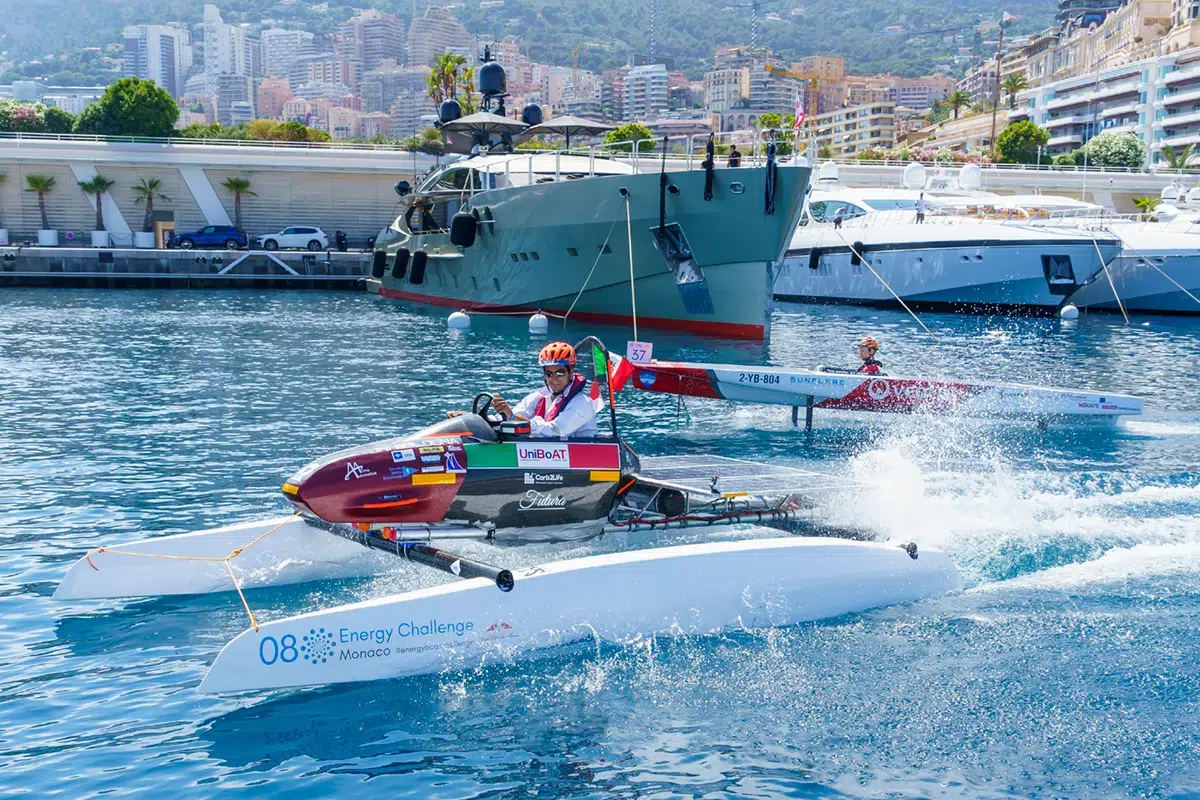 Programme from 4.00pm:
– 2 keynote speeches (35 mins):
Marine Protected Areas and their expansion around the world (10-15 mins).
Evolution of the International Convention for the Prevention of Pollution from Ships (MARPOL) on reductions in polluting emissions, with a talk by Frederic Laporte, CEO of Ocean Dream Yachting Yacht Management(10 mins).
– Roundtable on Sustainability and added value of a Zero Emission goal (1h15 mins)
Different sectors involved in the superyacht industry will be called on to speak such as representatives of shipyards, sales and charter brokers, insurers, architects and yacht managers. Panellists will debate the market's perception and value of yachts designed to be as eco-responsible as possible. The implications for new boats, as well as the resale value of second-hand yachts will be under the spotlight.
A reminder: Monaco Energy Boat Challenge, launched 2014 by Yacht Club de Monaco is original in that it puts young engineers from colleges and universities all over the world (22 nations in 2021) in contact with key players in the yachting industry. A primary objective is to stimulate their creativity by challenging them to develop alternative eco-responsible propulsion systems.
Talk by WISAMO: Innovation harnessing the wind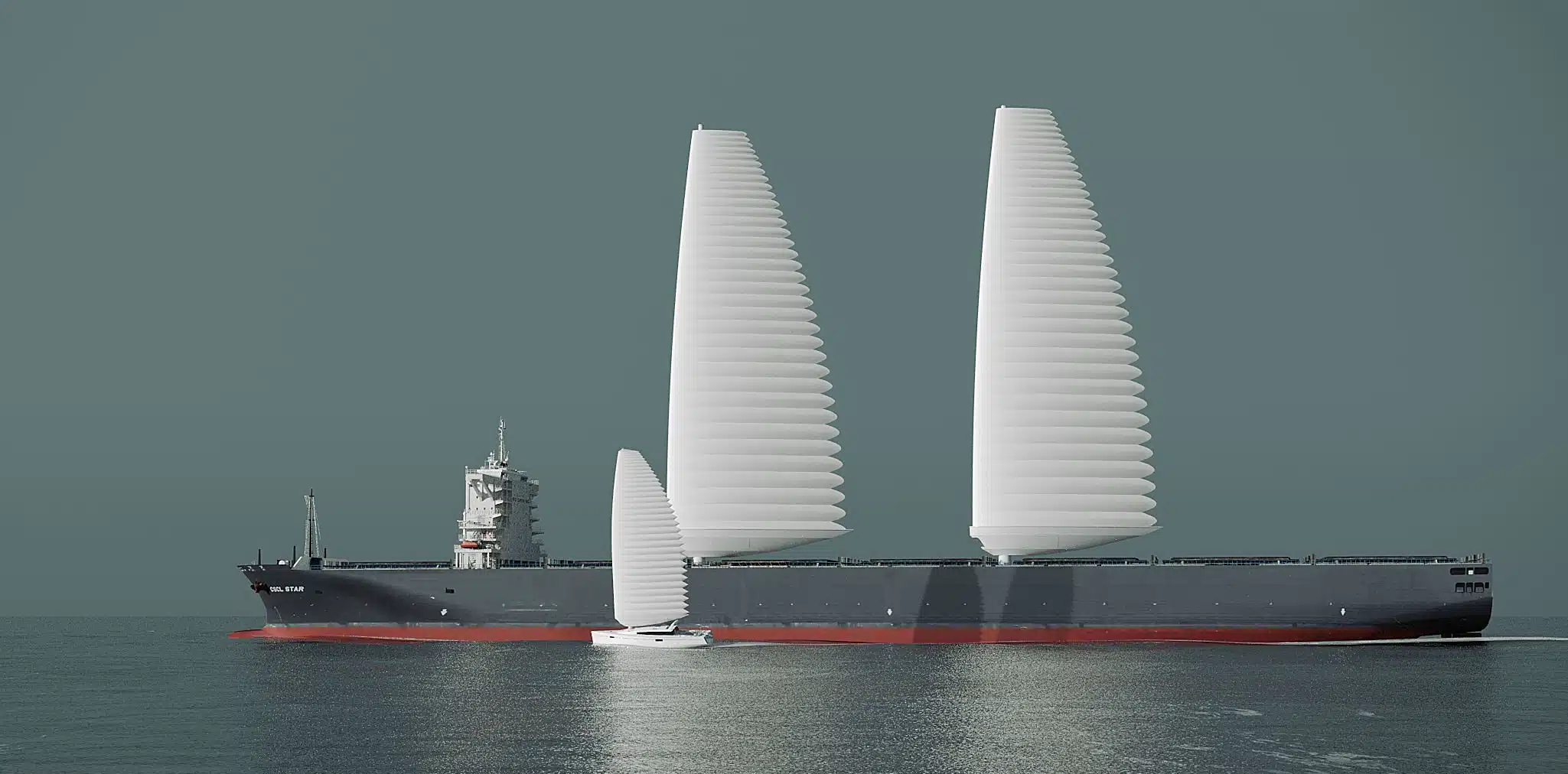 The Michelin Group will contribute to discussions with a presentation on WISAMO (Wing Sail Mobility), an inflatable, retractable, automated wing sail system adapted to suit all types of vessel in construction or already existing. The revolutionary system uses a free, universal, inexhaustible source of energy and does not require a knowledge of sailing. The mast is retractable making it easy to go under bridges and automatically adapts to weather conditions. The first conclusive sea trials have been carried out on his sailing yacht by French sailor Michel Desjoyeaux who will be attending to lead discussions alongside the WISAMO team. As well as in the leisure market, the project wants to help towards decarbonising the shipping sector.
YCM Explorer Awards by La Belle Classe Superyachts
The day closes with the annual YCM Explorer Awards by La Belle Classe Superyachts, launched 2018 to recognise owners who stand out for their commitment to protecting the marine environment, be it as a result of their yacht's design or the way they use it. Three prizes are awarded by a Jury of experts: Technology & Innovation, Mediation & Science, Adventure & Environmental Ethics.
Six key criteria are taken into account, namely nautical actions promoting Yacht Club de Monaco's maritime, environmental and technology values; expeditions that generate sharing emotions and transmit experiences to the widest possible international audience; maritime adventures that command respect and admiration for those involved; actions to preserve the Ocean and its biodiversity; explorations for the benefit of the international scientific community for a better understanding of the marine environment; and navigations in regions with little or no traffic, even hostile areas.
Through all these initiates, Yacht Club de Monaco intends to stay on course to a sustainable future and cement the Principality's position as leader, by supporting the industry in its transformation and understanding of the challenges ahead.