Palermo-Montecarlo
Wednesday 24th August 2022 – The 17th Palermo-Montecarlo, a classic offshore race on the Mediterranean circuit, has just ended. Organised by Circolo della Vela Sicilia in partnership with Yacht Club de Monaco and Yacht Club Costa Smeralda since 2005, the 480 nautical mile event is a stage in the Italian Offshore Championship circuit (organised by the Italian Sailing Federation), IMA's Mediterranean Maxi Offshore Challenge and the Class40 Mediterranean Trophy.  "Wind and sea conditions were quite difficult this year, which made it all the more exciting," said a delighted Agostino Randazzo, President of Circolo della Vela Sicilia.
Lady First III crowned
Once again, the meeting pulled in the crowds with some 40 teams from nine nationalities competing. As the first to make a beeline for the Principality, Lady First III coped admirably with the vagaries of the course from the start in Palermo, Sicily, on Friday 19th August at midday. Departing from Gulf of Mondello in a fleet of seasoned sailors, Jean-Pierre Dreau's Lady First III helmed by the talented Nicolas Berenger crossed the finish Sunday evening at 23:47 after 2 days 11 hours 47 minutes 6 seconds of racing. "Everything went well," explained Nicolas Berenger, "we had quite tough conditions for the first part of the course, crossing the Maddalena Archipelago then the Strait of Bonifacio and then managed to escape the whims of the Corsican coast to end on a good crossing from there to the continent, with the wind pushing us along in the right direction. Despite the last 25 miles being difficult, we managed to stay ahead of our rivals". No question then that this crew well deserved to win the Giuseppe Tasca d'Almerita Trophy (first to finish in real time).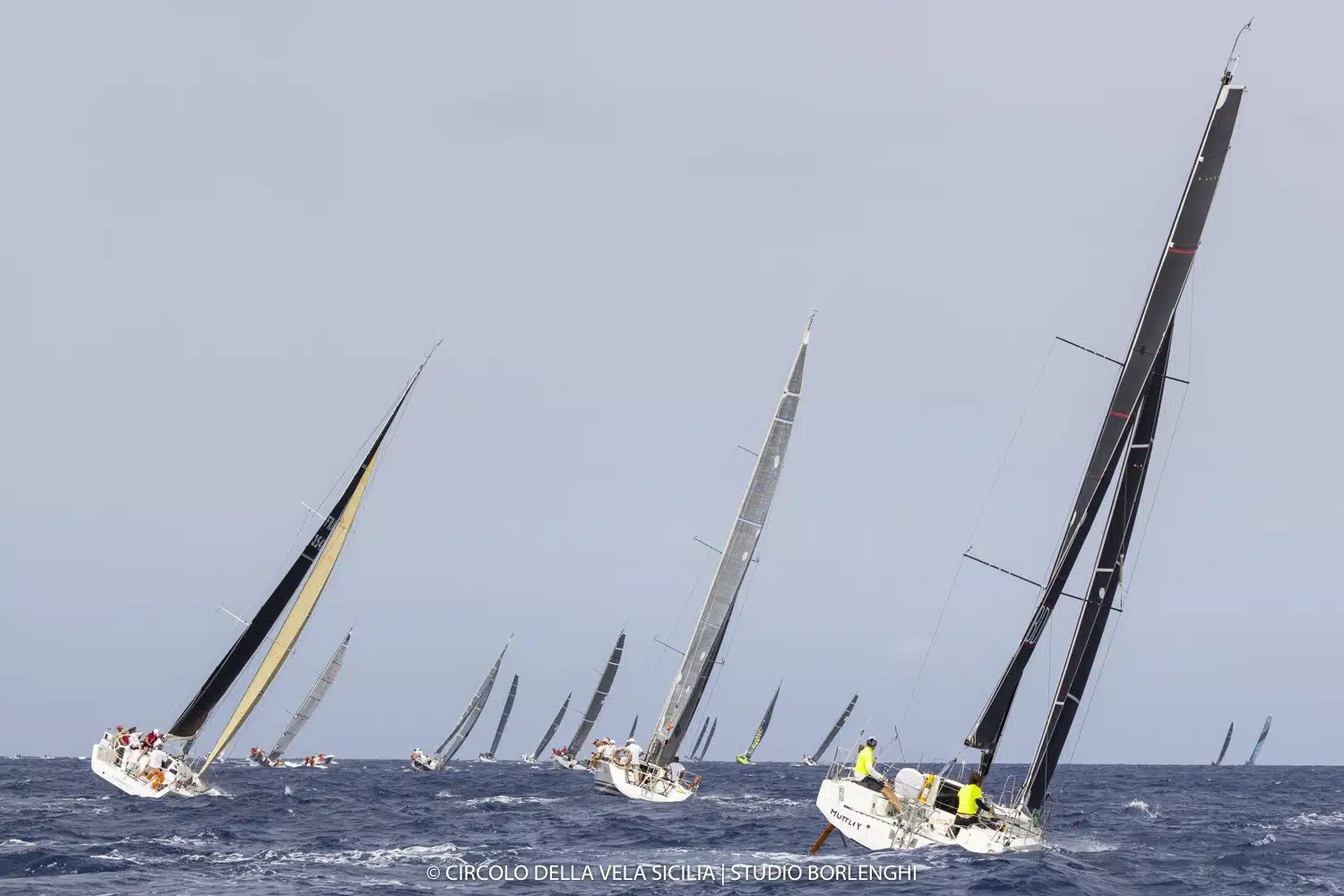 Sportsmanship above all
Not far behind, Dominique Tian's Tonnerre de Glen clinched 2nd in real time but 1st in corrected time to win the equally important Angelo Randazzo Perpetual Challenge Trophy for the second time after victory in 2018. "Our crew sailed really well. We are very happy with the results, particularly as it was not an easy race," said Dominique Tian who was quick to congratulate his compatriots: "I'm delighted Lady First III took line honours. We are friends and mates at the Marseille Société Nautique, so I'm very happy for them".
New this year is the Circolo della Vela Sicilia Trophy which rewards the first in the overall ranking of the ORC group and was won by the Sun Fast 3600 Lunatika of Guido Baroni and Alessandro Miglietti.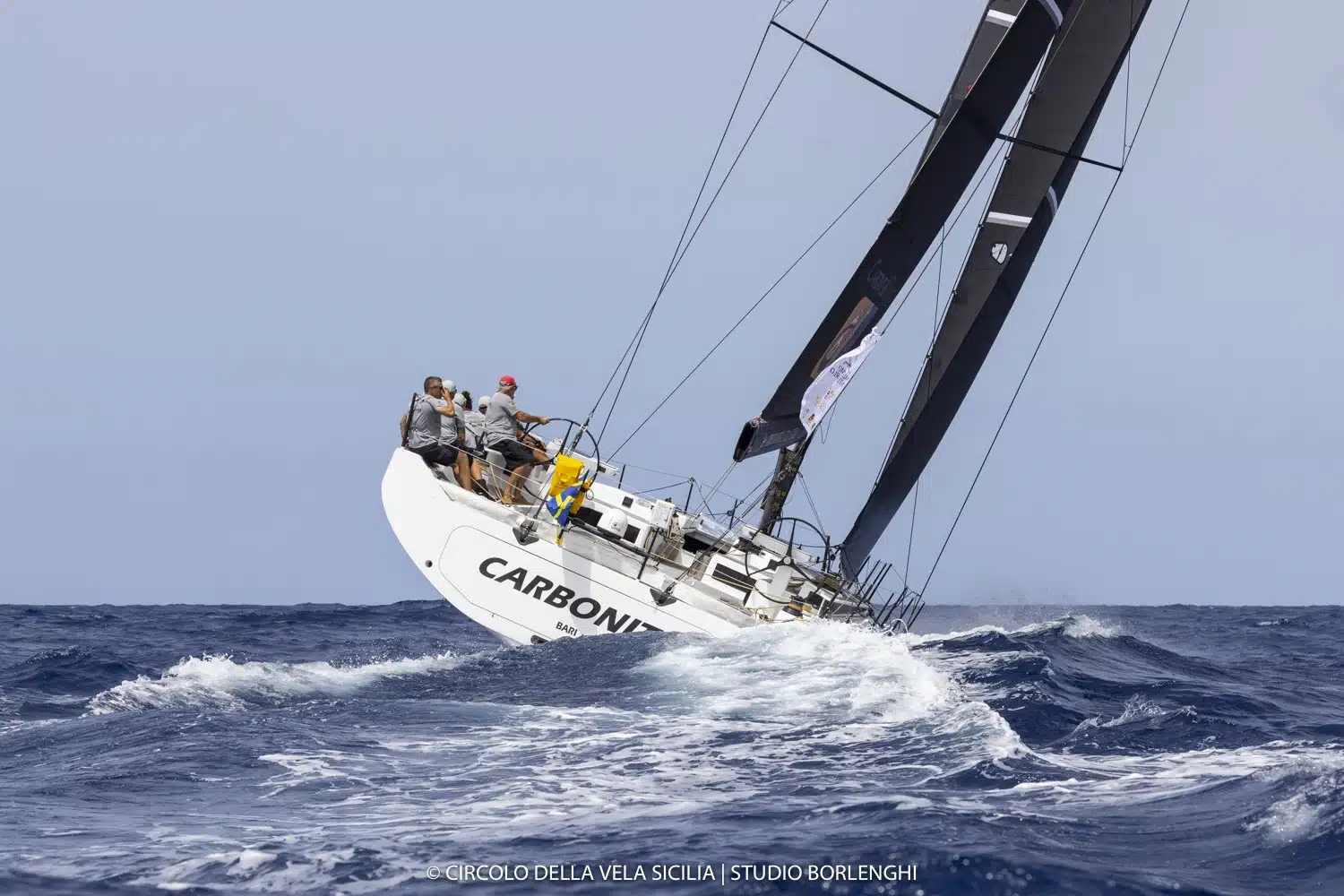 Edoardo Bonanno and Paolo Semeraro's Neo 570 Carbonita, the Circolo della Vela Sicilia boat and favourite to win, crossed the line at 04:05 in 3rd, winning the Emanuele Bruno Trophy (as the first Sicilian boat to arrive), followed by the Austrian Farr 65 Sisi. Despite some excellent performances, the Maxi Esimit Europa 2 holds onto the record of 47 hours 46 minutes 48 seconds set in 2015.
This year three Monaco boats were in the running: Andrea Statari's Gorilla Gang, K'Mena and Andreas Feichtinger's Lung'Ta which had two young members from the YCM's Sports Section on board, Oscar Royneau and Jessica Klimeck,
supervised by YCM's Thierry Leret. "They were great throughout. Over the ten days spent at sea (between delivery and the race itself), we had only three hours downwind. The rest of the time we were close-hauled and in some very tough conditions. Despite that, these two young rookies have fallen in love with offshore racing and want to continue on this path which is a victory in my eyes," said Thierry Leret on his arrival before hailing the big winner. "I'm so delighted for Nicolas [Berenger]. It's quite simple really, every time he comes to Monaco he wins! When I saw him in Sicily, just downwind of us at the start, it took me back to when he did his first tacks". An anecdote that sums up the spirit of this race as summed up by Agostino Randazzo: "Once again, the event provided a lot of emotions and generated many wonderful memories to share".
A date has already been set in 2023 for an 18th edition that intends to live up to crews' expectations again.