8th Monaco Sportsboat Winter Series
Sunday 7th February 2021. Twenty-three teams came together for Act 2 of the Monaco Sportsboat Winter Series. The Monegasques on G-spot, led by YCM member Giangiacomo Serena di Lapigio, lifted the cup followed by another member, Ludovico Fassitelli (Junda-Banca del Sempione), the final day turning the tide in what has been a thrilling regatta.
Monaco shines at home
The 15/25 knot easterly of the first two days gave way to a 12 knot westerly-southwesterly on Sunday, superb conditions that took the total number of races to nine. But doubts remained up to the last race as to who in the top trio would clinch the cup.
In the end, it was Giangiacomo Serena di Lapigio (G-spot) who triumphed, three points ahead of Ludovico Fassitelli (Junda-Banca del Sempione). These two Monaco teams were the only ones really able to dislodge the talented Claudia Rossi and her men on Petite Terrible-Adria Ferries, the European Champions who won Act 1 of this Winter Series. All three teams impressed from start to finish by the control they had of their boats, their fluid manoeuvres and ability to mark opponents without ever letting go. YCM excelled this weekend with five teams in the top ten including Cesare Gabasio (Tinnj70) who finished 2nd in the Corinthian (amateur) category, just behind the Swiss on Rhubarbe. At the end of these first two acts, Petite Terrible-Adria Ferries tops the ranking ahead of G-spot then Junda-Banca del Sempione.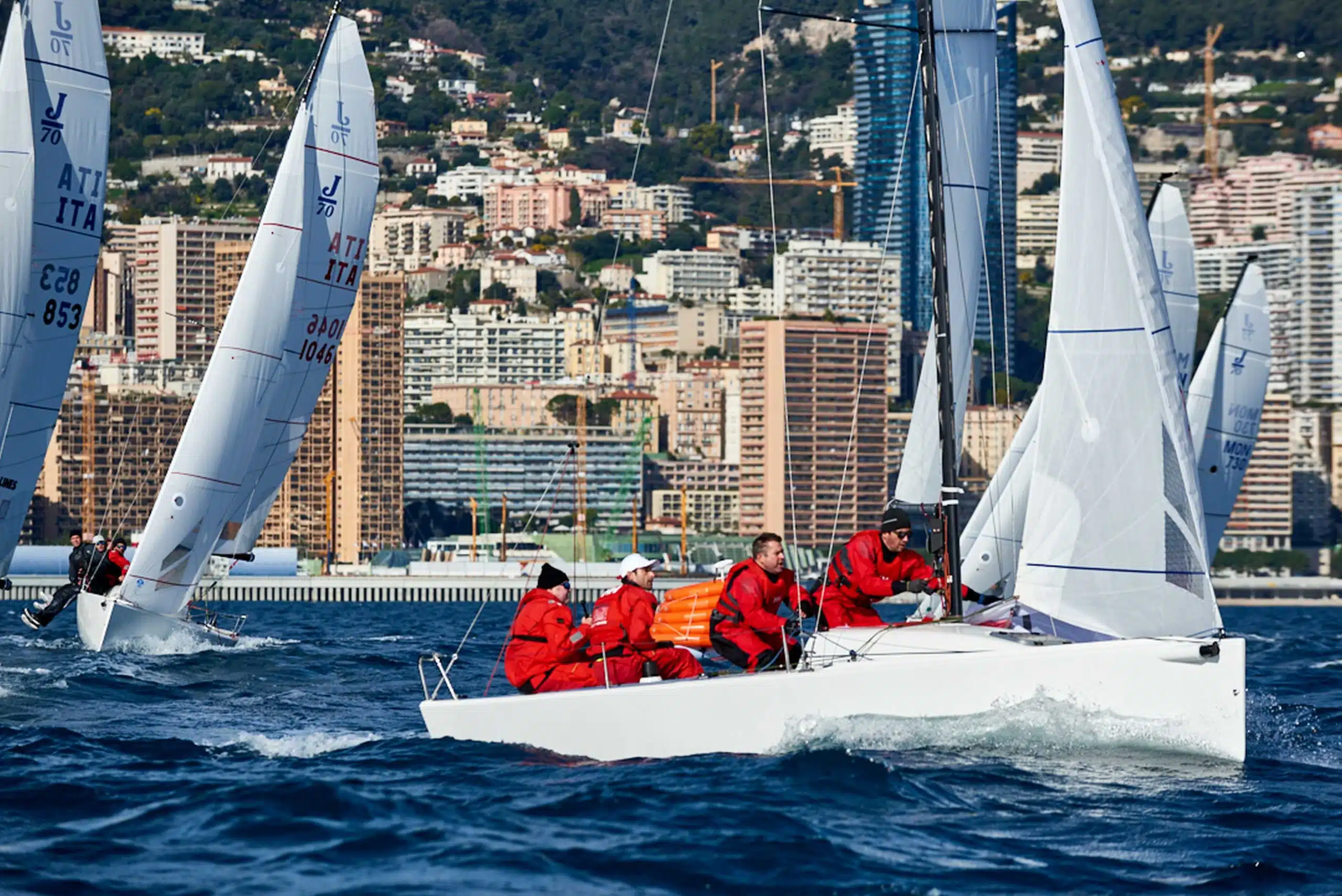 High level inevitable
Monaco's race area has been the scene of many a great battle between champions from different backgrounds. This time all were pitting their talents against each other in the J/70s: Giulio Desiderato (Petite Terrible-Adria Ferries), a brilliant 470 racer in which he prepared for three Olympics; Michele Paoletti (Petite Terrible-Adria Ferries), a Finn sailor who also competes in Melges 24, 32, J/70, Farr 30 and Laser classes; Giangiacomo Serena di Lapigio (G-spot) accompanied by Brcin Branco and Alessandro Franci, and Nicolas Poons (Charisma) a regular on the RC44 circuit. All are big names in sailing who were in the Principality this weekend, a reminder of the quality of sports events organised by the Yacht Club de Monaco.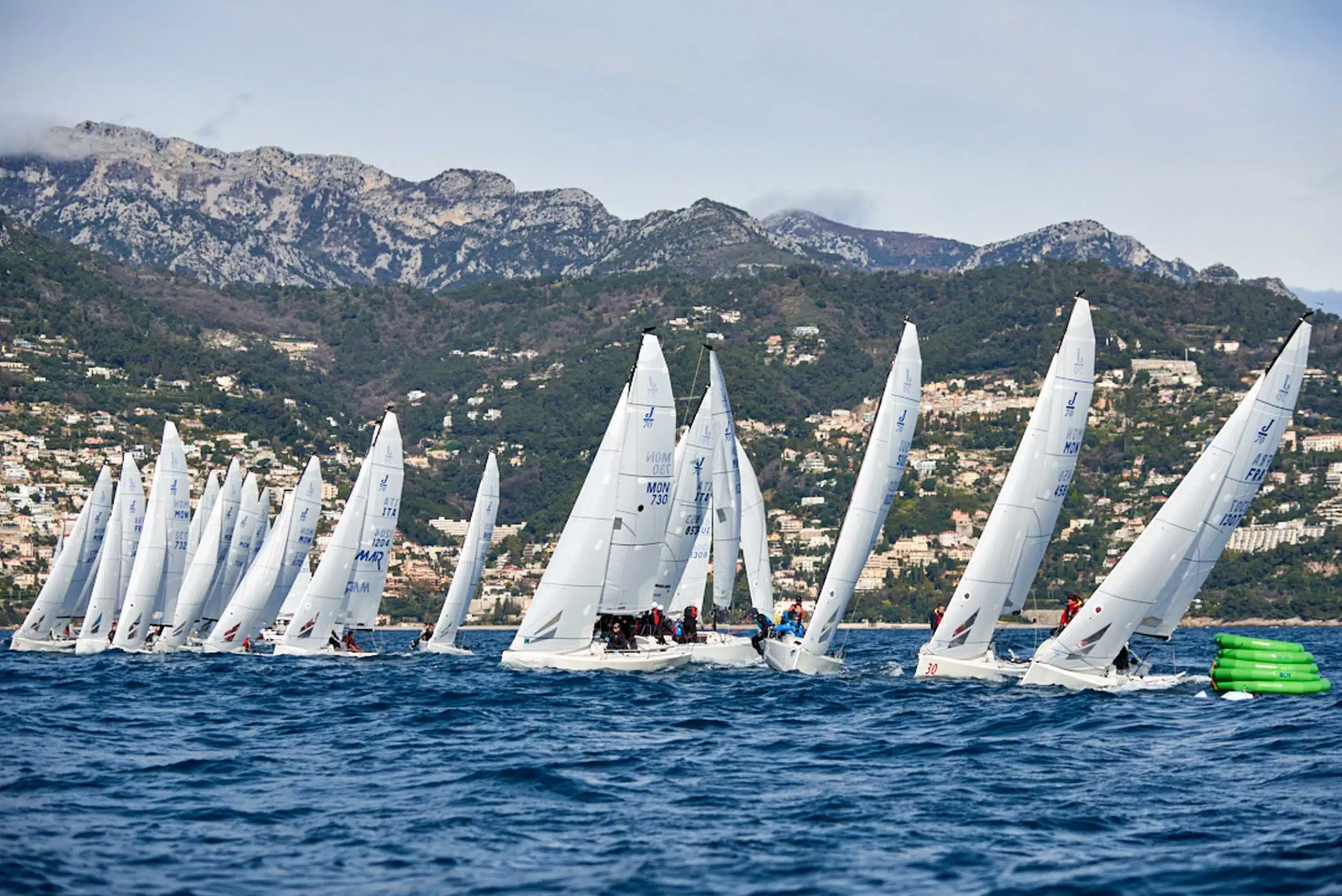 Sharing experience
They were the youngest team this weekend: Noah Garcia, Alexandre Pompée, Matteo and Alessandro Asscher, Optimist racers in the Sports Section who relished their opportunity to rub shoulders with the professionals. Supervised by their coach Margaux Meslin, these young sailors will have some fantastic memories from a race area they know well. Despite weather conditions that proved challenging given their size and weight, they gave it their all. Although exhausted at the end, they enjoyed it immensely: "It was great!" said helmsman Matteo. "It's a big change, normally we are alone on the water. It was difficult at times because we were the lightest in the fleet, but I loved sailing with my friends." Note also the excellent 10th place of YCM Lokomotiv led by Laser star Jérémy Moutout from the YCM.
Teams will be out again in the bay 4-7 March for the 37th Primo Cup-Trophée Credit Suisse which also counts as Act 3 of the Monaco Sportsboat Winter Series.
Final ranking
1st: Giangiacomo Serena di Lapigio (G-Spot) – MON – 31 pts
2nd: Ludovico Fassitelli (Junda-Banca del Sempione) – MON- 34 pts
3rd: Claudia Rossi (Petite Terrible-Adria Ferries) – ITA – 41 pts